Recipe, pages 330-331.
This dish falls in between several stronger tasting recipes in the menu at Alinea. I think it's therefore meant to be more of a "palate cleanser" than anything else. I wondered if you're supposed to use fresh yuzu juice for this. I bought some bottled, and when I tasted it, it was kinda salty. Not my favorite.
But no one has fresh yuzu. I could have driven to Los Angeles and bought some yuzu trees from one nursery I found online. Naaagh.
I ended up mixing the yuzu with a little fresh Meyer lemon juice. That got me to thinking of an alternate version with lemon juice and mint leaves, which would make this dish fall more under the dessert category. I'll have to try that. Frozen lemonade sticks!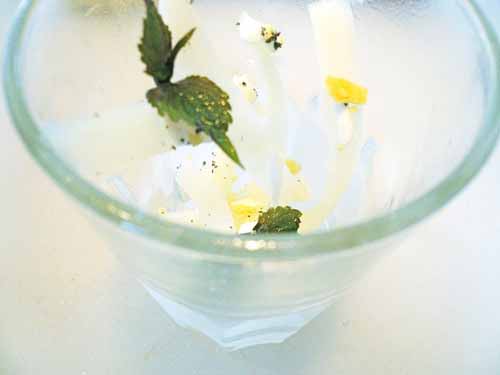 I combined the yuzu juice, water and sugar in a medium saucepan and brought to a boil. Then added the agar.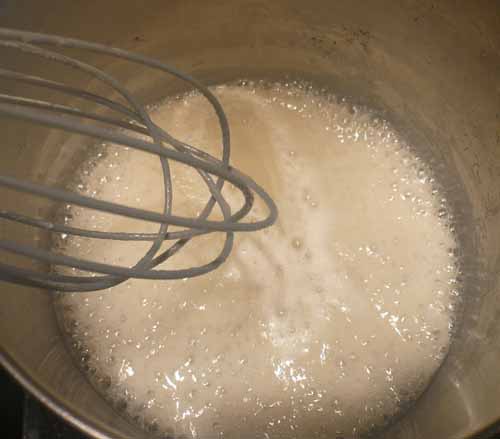 Put it in a plastic container and refrigerated until it set up, about two hours. Removed from fridge and cut up.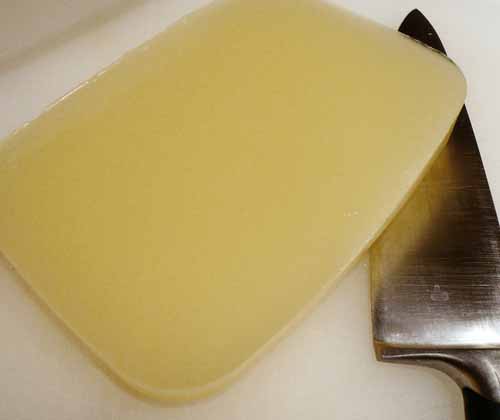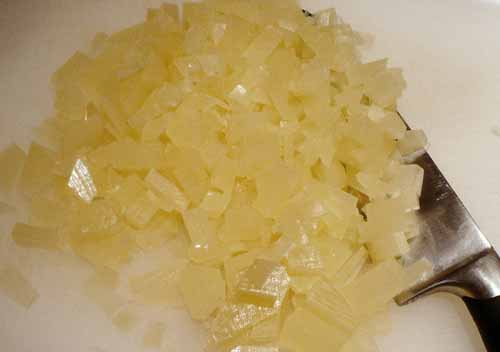 Then blended in my Cuisinart mini food processor until smooth. It was about the consistency of thick apple sauce.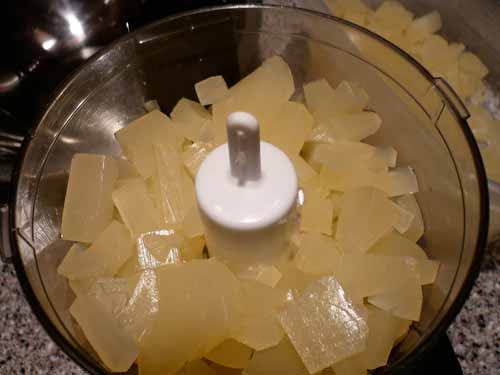 Strained to get the chunks of agar out. This is an important step, 'cause when you smooth it out onto the acetate with an offset spatula, any lumps will ruin your good mood.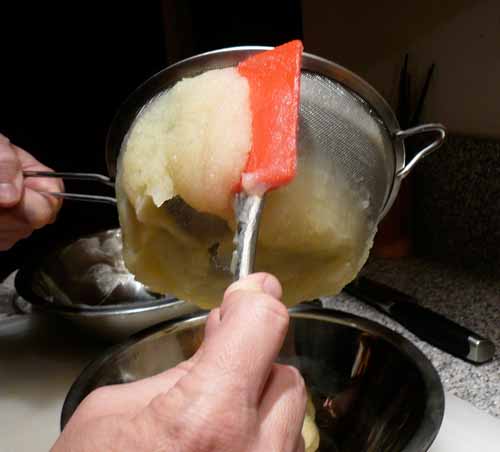 You get this much: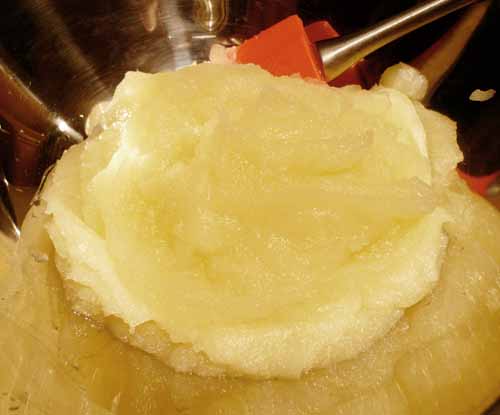 And now, for "Fun With Acetate!" I get mine at the local art store in 14″ x 17″ pads.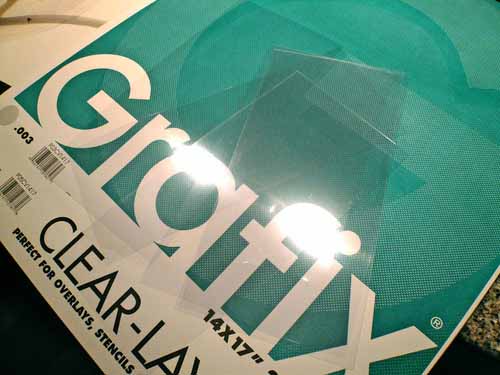 I cut up the acetate in 4″ wide by 9″ long pieces. Whatever size you decide on doing, make sure to account for two things.
That your acetate sheets will fit onto a sheet pan (or laid flat in your freezer), and
When rolled, the acetate will be the right size for your glasses (or whatever serving pieces you'll be using).
I rolled up a piece of tape and adhered to two corners of each acetate sheet. That way, when the gel is rolled up, it'll be easier to stick to the sheet pan.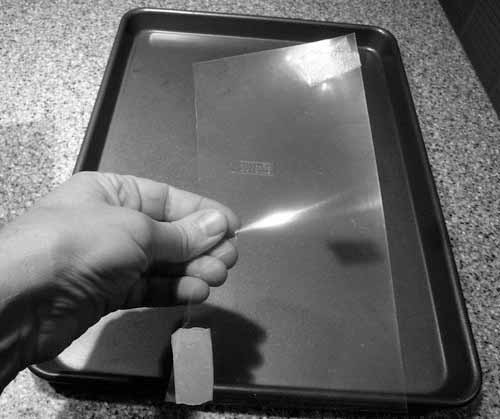 I angled the sheet at 45º and smoothed out a thin layer of the yuzu gel with a spatula.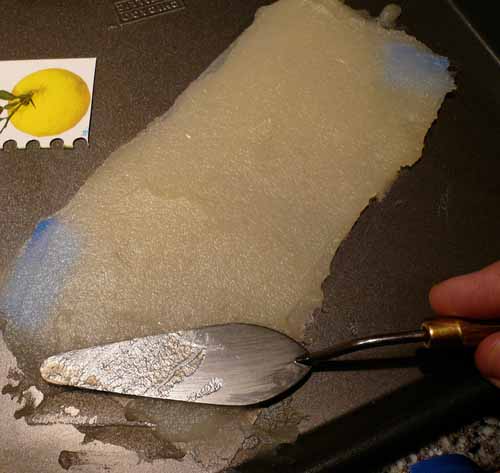 To groove the gel, the book calls for a "pastry comb," which I didn't have. So I made a rough comb out of cardboard, but it didn't hold up at all. Second one I made out of an extra Gladware plastic container top. Cut in half then grooved with a hole punch. That one worked very well. I just had to make sure to get the grooves deep enough.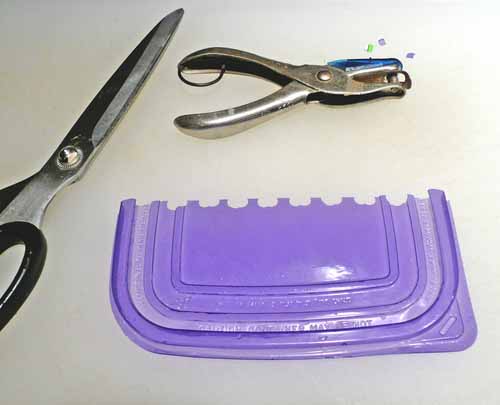 So I used my "pastry comb" and ran it over the yuzu gel to get separated strips on the acetate. Done!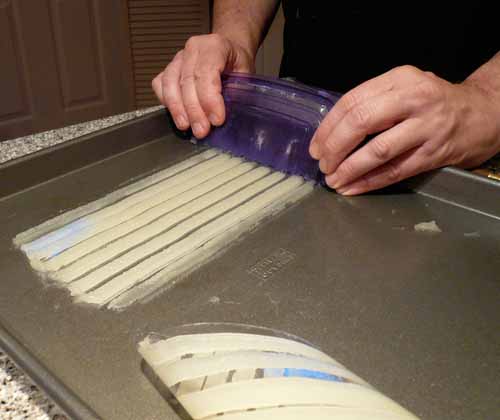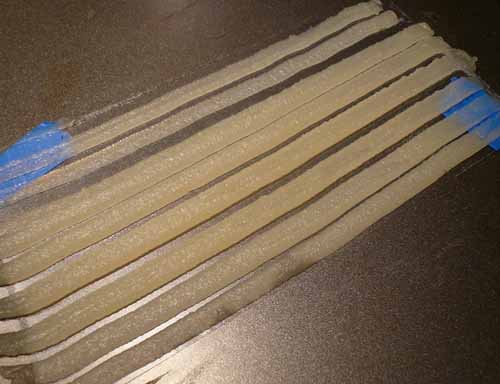 Then rolled each up, twisting both ends in opposite directions into corkscrew shapes.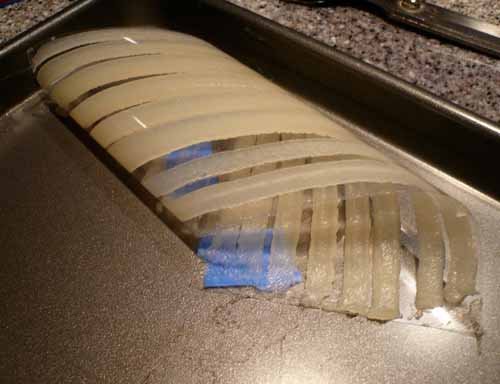 Placed each onto the sheet pan and — here's the tricky part — adhered without messing up the yuzu gel strips. A chopstick helped to push the sheet down so the tape would stick. Then into the freezer.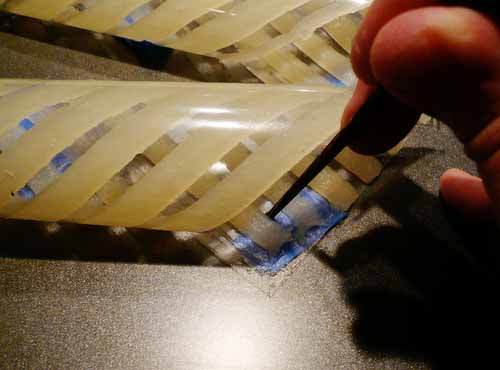 Oh. Wait.
I need to clear some stuff outta there. No flat spots! Okay. Done.
Ingredients:
Water
Agar agar, from L'Epicerie
Bottled yuzu juice, from Nijiya
Fresh Meyer lemon juice
C&H cane sugar
Pine Yogurt
I added three drops of Scotch Pine oil to the Greek yogurt in a small plastic container, mixing with a small wire whisk. I bought some pine needle (Pinus sylvestris) essential oil from Whole Foods. Scotch pine oil may also be found under any of these names: pine needle oil, Scots pine essential oil, Scots fir essential oil, Irish giuis essential oil, and Scotch fir essential oil. Warning: it's very strong, so when you're adding it to the yogurt, do it one drop at a time and taste as you go. Refrigerated for later.
Ingredients:
Voskos plain Greek-style yogurt, from Whole Foods
Wyndmere pine needle (Pinus sylvestris) oil, from Whole Foods
Yuzu Powder
Mise en place: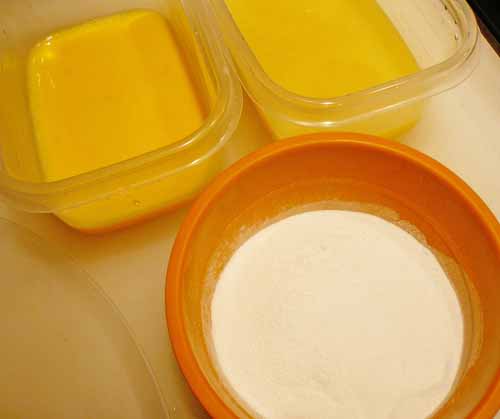 I had a bunch of really nice eggs from a friend who raises hens on his family's farm, so I decided to use a few for this recipe. I whisked the eggs and strained into the mixer bowl with the yuzu juice and maltodextrin powder.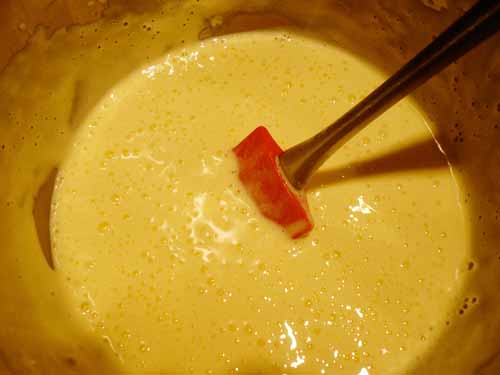 Then whipped in my KitchenAid mixer (with wire whisk attachment) until the yuzu batter reached the "ribbon" stage.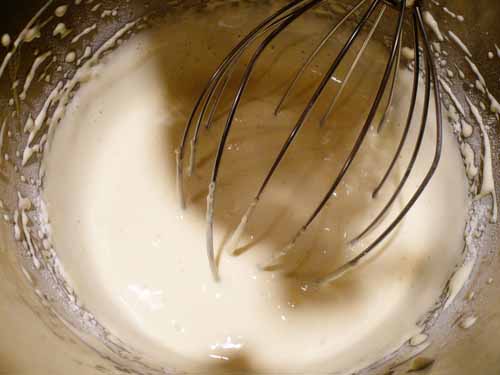 Then poured into the flat tray in my dehydrator. Dehydrated at 155ºF until the batter dried out, about 6 hours.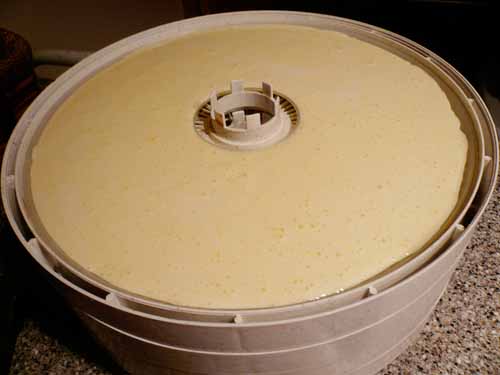 It came out as one large yuzu crisp!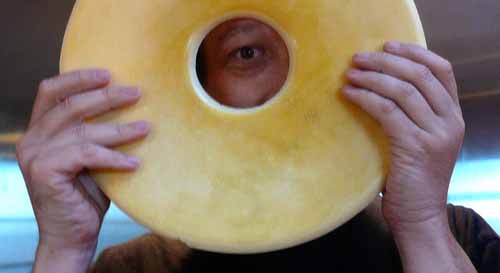 Now to break it up. This is going to make waaaay more than I'll need.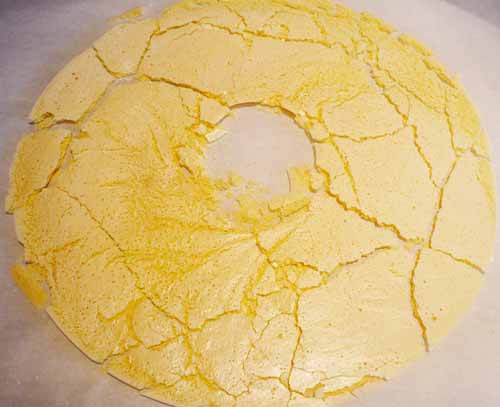 I placed it on a sheet of parchment, folded the sheet over the crisp, and used a rolling pin to crunch it up.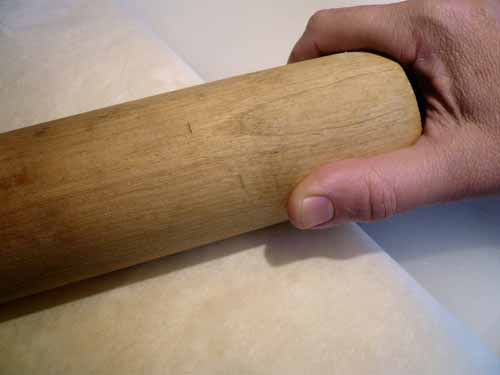 Then I had a bunch of crunchy yuzu powder for the dish. I saved it in a covered plastic container.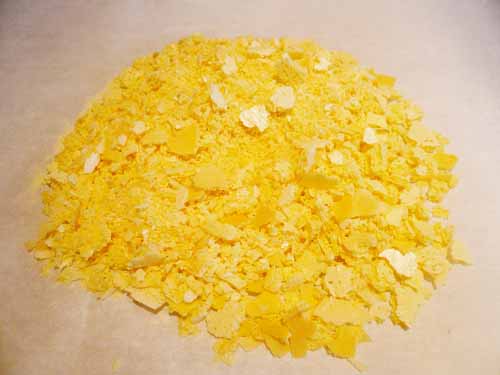 Ingredients:
Organic, cage-free eggs, fresh from Dominick's Fattoria Fiume
Tapioca maltodextrin, from L'Epicerie
Bottled yuzu juice, from Nijiya
To Assemble and Serve
You'll need to freeze some rocks glasses for serving. The frostier they are when you plate the better.
I toasted some black sesame seeds in small, dry skillet until they release their aroma.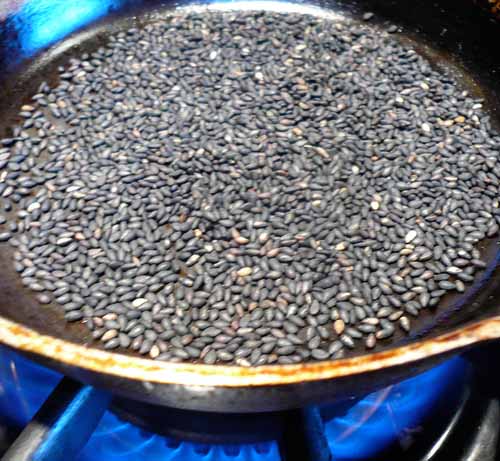 Then, ground them up in a spice grinder, and reserved for plating.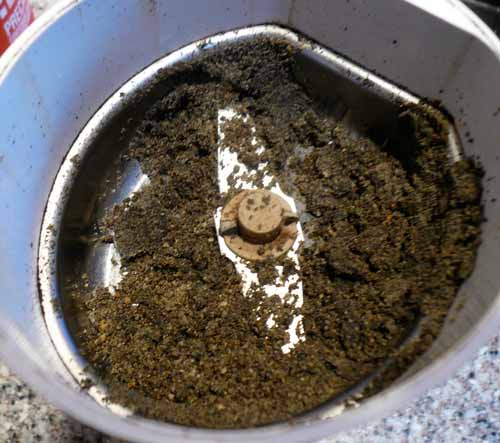 I got a big bunch of tía tô, the Vietnamese variety of shiso, at Vien Dong Market. This minty leaf is green on one side and purple on the other. Very pretty. And a bit stronger in taste than Japanese green shiso. If you can't find shiso, just use some small mint leaves.
I took the frozen glasses and yuzu strips out of the freezer.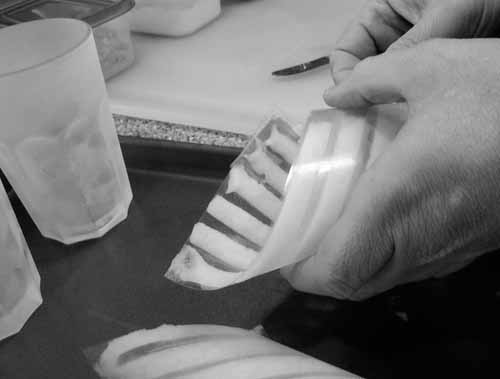 This is where you have to CAREFULLY but QUICKLY uncurl the acetate sheets without breaking the yuzu curls. Oi. My daughter wanted to try this, cause it's more fun than Jango.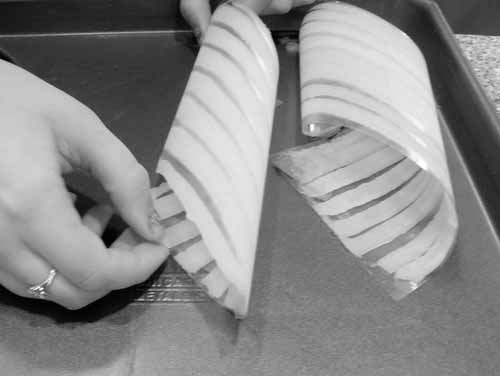 And if you take your time, they start melting.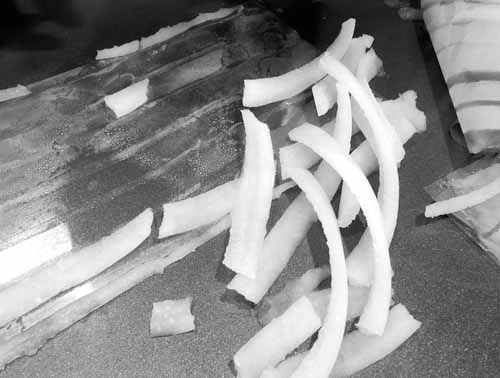 Once you get some whole yuzu spirals, place them in a glass. I might add here, as they melt, the pieces like to collapse on themselves. So expediency is best.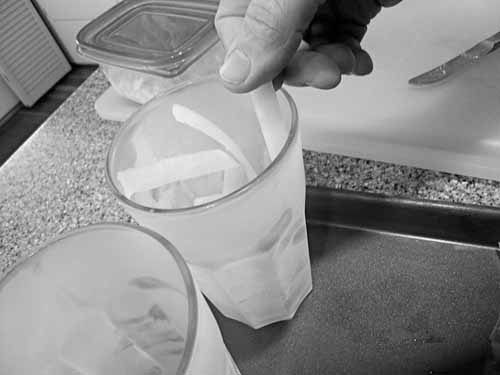 Then top with some globs of pine yogurt, yuzu powder and a sprinkle of sesame seeds. Garnish with a couple shiso leaves. And there you have it!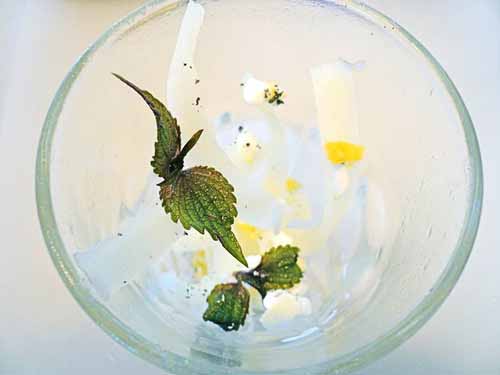 I can't really say that this was one of my favorites. I found the yuzu ice too salty, the yuzu powder to eggy, and did not like the pine taste in the yogurt. Oh well. I guess it was refreshing though…
Ingredients:
Black sesame seeds
Micro tía tô shiso leaves, from Vien Dong
Alternate Recipe:
Instead of yuzu, use Meyer or sweet lemons, bump up the sugar and make lemonade ice. Substitute mint or peppermint oil for the pine. And use mint leaves instead of shiso. Second time I make this dish, I think I'll that combination much better.
Equipment
Salter digital scale
Measuring bowls
Kitchen knife and cutting board
Stainless steel bowls
Wire whisk
Chinois or wire sieve strainer
Rubber spatula
Offset spatula, from Dick Blick Art Supplies
Kitchenaid mixer, with wire whisk attachment
Cuisinart mini food processor
Sheet pan
Grafix Clear-Lay™ acetate sheets, from Dick Blick Art Supplies
Scissors
Pastry comb, or your own MacGyvered (or "MacGrubered")
Parchment paper
Dehydrator
Plastic containers
Serveware
Rocks glasses
Yields: 16 servings