Top 40 Chicago Restaurants Ever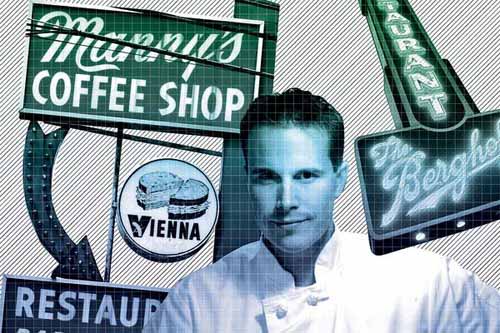 In their 40th anniversary issue, Chicago Magazine names the 40 best Chicago restaurants of all time. And guess who's number one?
Alinea Restaurant.
All your dedication and hard work have paid off again. Congrats Grant Achatz and staff!
Close were Charlie Trotter's at number three, and Rick Bayless's Frontera Grill and Topolobampo at number four.
Photo: Chicago Magazine, (Manny's) Chicago Tribune Photo By Charles Osgood, (Achatz)
Lara Kastner/Courtesy Of Alinea, (Berghoff) Chicago Tribune Photo By José M. Osorio.