Ingredient used in Almond Brittle Tuile, Apricot Sugar, Neutral Caramel, Neutral Tuile, Pepper Tuile, and Smoked Paprika Tuile.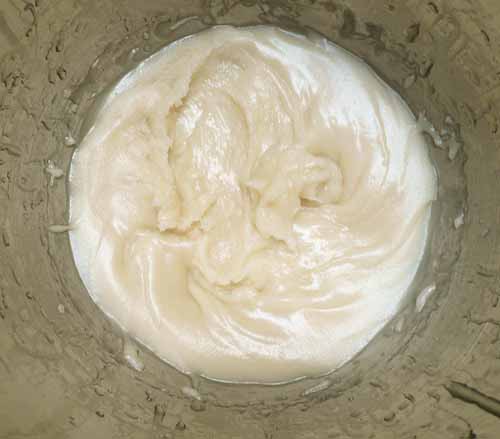 What is fondant?

Fondant, fondant patissiere, rolled fondant, and fondant paste are forms of a simple sugar paste made from sugar, water and glucose (corn syrup), and kneaded until it forms a Play-Doh-like consistency. You'll see various forms of colorful, rolled fondants used on cakes (see Ace of Cakes on Food Network), in candies, etc.
You can buy tubs of fondant from many sources, including LeSanctuaire, or easily make your own.
Below is the recipe I use. I say why spend US$20.00 or more (including shipping) when you can make your own for just pennies?
Quick Fondant
Add together sugar and water in a medium saucepan and bring to a boil. Stir in glucose.
Boil until temperature reaches 240ºF (the "soft ball" stage). Take off heat and let cool a bit.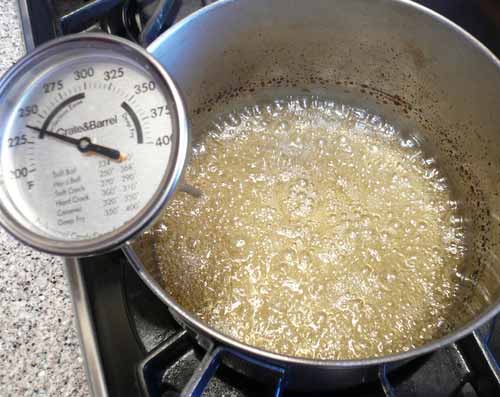 Throw in a mixer and mix on med-high speed with a dough hook until it reaches a thick, creamy white consistency. Refrigerate. There ya go.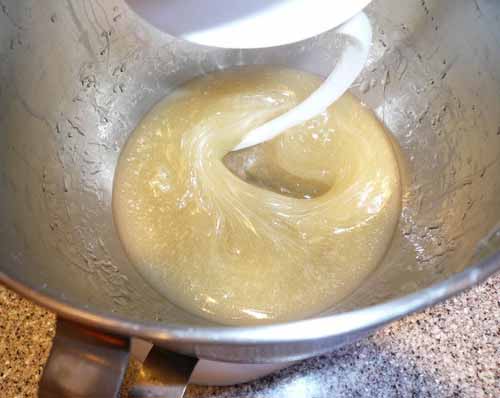 Ingredients
400g C&H granulated or confectioner's sugar
200g Hot water
50g glucose (Karo corn syrup)
Equipment:
Salter digital scale
Measuring cups
Medium saucepan
Wire whisk
Rubber spatula
Wooden spoon
Kitchenaid electric mixer
Plastic container
Yields: About 450g fondant.