Recipe, pages 68-71.
This was another three-dayer. As these recipes get a bit more complicated, I'll break them up in multiple posts. Unless I hear from you about it 😉
It's like I had a friend over for dinner — and a show! English peas and ham served over creamy tofu and gooseberries. All resting on a pillow of lavender air that scents your dining area with a simply exquisite aroma. One of my favorites so far, but also more time-consuming than others. But well worth the effort.
Day One (Thursday)
Soy Milk
Make your own or buy it? I know that's what you're thinking.
Can't get away with it this time though. I tried.
The soy milk readily available in grocery stores is not made of simply soy beans and water. Manufacturers add sweeteners (sugars, corn syrups or cane juice), flavoring (vanilla), firming agents (calcium carbonate) and emulsifiers (carrageenan). You can use this for the yuba, but it did not work for making tofu.
You might also try making your own in an automatic soy milk maker.
I bought a bag of dried soybeans, or daizu, at my local Japanese market. They're readily available and very inexpensive. I guess this makes up for the gooseberries…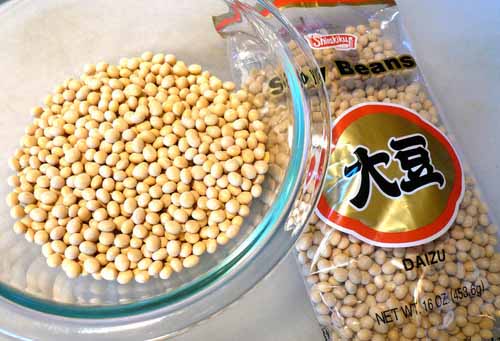 I covered them with water in a bowl, and covered. We'll let them soak overnight. They'll expand up to twice their original volume, so use plenty of water and a large enough bowl.
Ingredients
Shirakiku daizo dried soy beans, from Mitsuwa
Water
Pillow of Lavender Air [Tests]
At Alinea, they bring out a linen pillow and place the bowl of ham and peas on top. The plastic smoke-filled bag inside has been pierced with a syringe. So the weight of the bowl settling releases the aroma through the linen and around the diner. Heaven…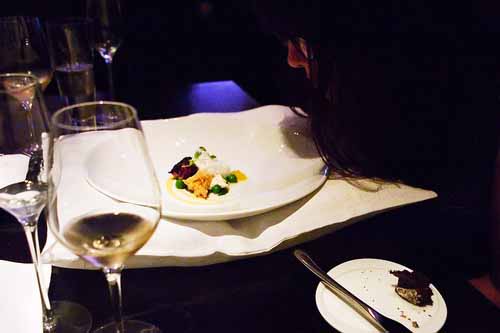 Pillow of lavender air in action at Alinea. Photo, Eric Rolph
Now, at the restaurant and in their cookbook, they use a Volcano Vaporizer by Storz & Bickel for their scented airs and smokes. This six-hundred-dollar baby, originally designed for the medical marijuana crowd, quickly vaporizes whatever "herb" you put in it using hot air only — resulting in no disagreeably burnt, smoky aroma. You put lavender in it, and you get a lot of the lavender smell back.
I took the rest of the evening to experiment with my brand new Smoking Gun smoker (US$79.95) from PolyScience, the same folks who brought us the anti-griddle. I ordered mine directly from their website, Cuisine Technology. I tried fresh lavender flowers. They didn't burn very easily. I had better results with dried lavender flowers (Vann's Spices bottled lavender flowers, US$4.99 at Great News).
Regular smokers, the Smoking Gun included, can't zap the herbs like the Vaporizer. You get smoke back. My god. My kitchen smelled like the outside patio at the Casbah on a crowded Rockabilly night.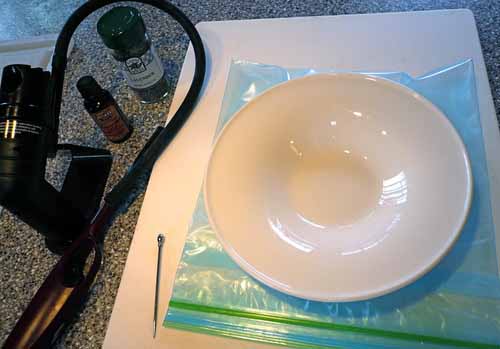 Without springing for the high-end bong (It's not a bong, it's a pipe, man!), how can we home cooks achieve the same results?
Simple. Let's cheat.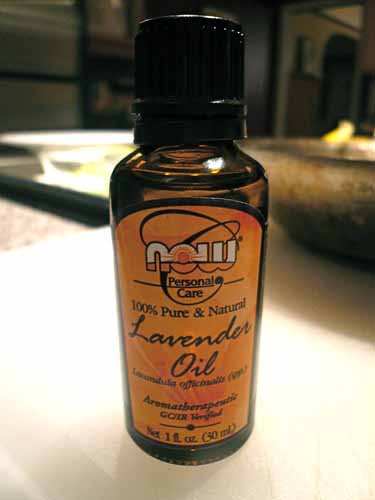 Use a gallon-sized freezer bag. Generously sprinkle some lavender oil (NOW Personal Care brand lavender oil, US$7.95 at Whole Foods) in the bag and seal it around the rubber tube from the smoker.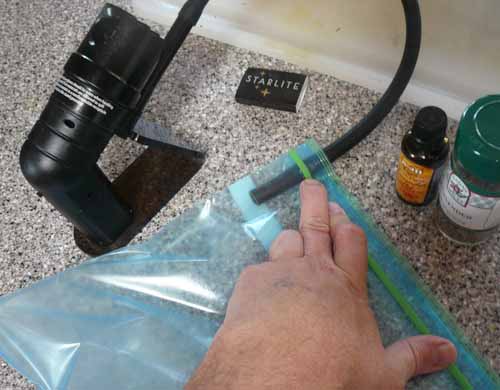 Then light up.
Using this technique, I found that you can get a bit of the smoke and the lavender aroma from the bag. I also tried cutting up a bunch of lavender stems and leaves and placing it in the bag with the smoke. That worked too.
Also, the fewer and smaller the holes you poke, the longer the effect lasts. We ended up using the thin, stainless steel Alinea picks I bought a while back from J.B. Prince (pack of 10 for US$14.40). Important when calculating how long it'll take to serve your guests.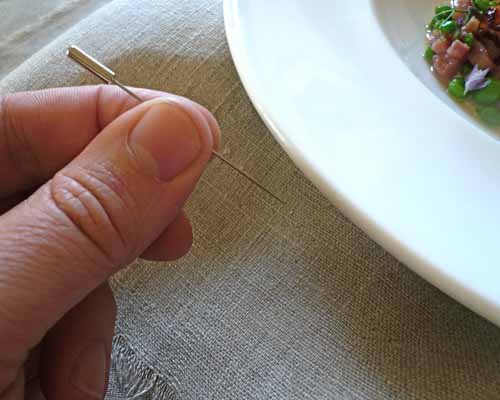 As to the linen pillow cases, my friend Jo made them, and was bringing to dinner Saturday night. Jeez, I gotta have tofu made by then…
Who thought this up, The Dude? Ya got your needles. Ya got your bong. (It's not a bong, it's a pipe!) Ya got your smoking herbs. And some good stuff to take care of the munchies later.
Ingredients
Vann's Spices dried lavender flowers, from Great News
Fresh lavender flowers and leaves, from my garden
NOW Personal Care brand lavender oil, from Whole Foods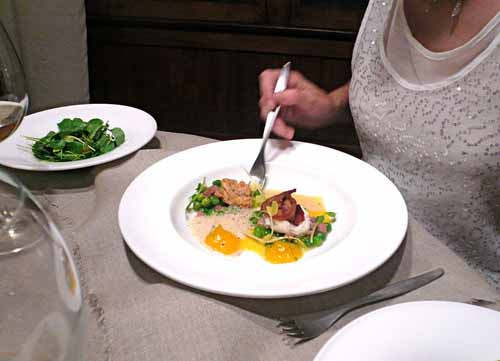 Equipment
Salter digital scale
Measuring bowls
Cutting board
Plastic wrap
Smoking Gun smoker, from PolyScience
Gallon-size plastic zip-lock bags
Matches
Pins
Next, ENGLISH PEAS, Tofu, Ham, Pillow of Lavender Air (Pt. 2)